Dr. David Baker

Bob Blumenthal

Phil Coady

Dr. JB Dyas

Marcia Foster Dunscomb

Dr. Willie Hill

Howard Mandel

Dr. Gary B. Nash

Dr. Richard Olivas

David Vigilante



Dr. Willie Hill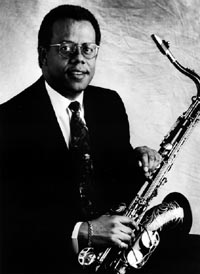 Dr. Willie Hill is the former Director of the Fine Arts Center at the University of Massachusetts at Amherst and a Professor in Music Education. He received his B.S. degree from Grambling State University and earned M.M. and Ph.D. degrees from the University of Colorado-Boulder. Dr. Hill was a Professor in Music Education, and the Assistant Dean at the College of Music at the University of Colorado-Boulder for eleven years; and, Director of Education for the Thelonious Monk Institute. Prior to his tenure at the University of Colorado, Hill taught instrumental music and served as instrumental music supervisor for 20 years in the Denver Public Schools (DPS).
His professional activities in the Denver/Metro area included the following: a former member of the Denver Broncos Jazz Ensemble, a regular performer at the Denver Auditorium Theater, Paramount Theater, Boettcher Concert Hall and a variety of nightclubs; guest soloist with the Garden City Community College, Hastings College, the University of Colorado, and the University of Denver Jazz Ensembles; a freelance performer with George Burns, Liza Minneli, Lena Horn, Lou Rawls, Ben Vareen, Lola Falana, Johnny Mathis, Sammy Davis Jr., Dizzy Gillespie, James Mody, Jon Faddis, and many others. As a woodwind specialist, he has been a faculty member of the Clark Terry Great Plains Jazz Camp; Founder and Co-Director of the Rich Matteson-Telluride Jazz Academy, and the Mile High Jazz Camp in Boulder, CO. The Colorado Clarinet Choir was chosen to represent the United States in London, England (1984) at the International Clarinet Symposium and Dr. Hill was a member of that touring organization. His conducting experiences include numerous DPS Citywide Honor performances, All-State Jazz Ensembles, All-County Bands, Musical Director at The Schwayder and Bonfils Theaters.
Dr. Hill has held the office of President for the International Association of Jazz Educators (IAJE), Colorado Music Educators Association, and MENC: National Association for Music Education. He also was a member of the writing team for MENC's Vision 2020 and the national board of directors for Young Audiences, Inc. In 1998, he was inducted into the Colorado Music Educators Hall of Fame. A national artist/clinician for Yamaha Musical Instrument Company, Hill is the author of The Instrumental History of Jazz (N2K, Inc.) and Approaching the Standards (Warner Bros. Publications); and co-author of Learning to Sight-Read Jazz, Rock, Latin, and Classical Styles (Ardsley House Publications) and Jazz Pedagogy: the Jazz Educator's Handbook and Resource Guide (Warner Bros. Publications). He is listed in the first edition of Who's Who among Black Americans and Who's Who among International Musicians.