Dr. David Baker

Bob Blumenthal

Phil Coady

Dr. JB Dyas

Marcia Foster Dunscomb

Dr. Willie Hill

Howard Mandel

Dr. Gary B. Nash

Dr. Richard Olivas

David Vigilante



Dr. Gary B. Nash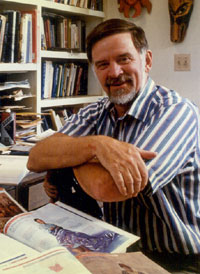 Gary B. Nash is a renowned historian who formerly served as Director of the National Center for History in the Schools where he co-chaired the National History Standards Project. He has published numerous books, articles, and essays focusing on race, class, and power dynamics in American history and is considered to be one of the most eminent social historians in the United States. Many of his texts are used in colleges and universities around the country.
Dr. Nash received both his Bachelor of Arts and Ph.D. degrees from Princeton University. After a brief stint teaching at his alma mater, Nash began his career at UCLA as an Associate Professor in 1968. Over the years, he held the positions of Professor, Dean of Undergraduate and Intercollege Curricular Development, President of the Organization of American Historians, and Dean of the Council on Educational Development, all at UCLA. He received numerous research grants from the University of California Institute of Humanities and American Philosophical Society and is the recipient of myriad awards and citations including the University of California Distinguished Emeriti Award.
Among Nash's nearly 20 texts are such titles as Red, White, and Black: The Peoples of Early America; Race and Revolution: The Inaugural Merril Jensen Lectures; History on Trial: Culture Wars and the Teaching of the Past;and Forbidden Love: The Secret History of Mixed Race America. He also has written essays, articles, and chapters that have been published in major periodicals and texts.
Gary Nash has lectured at numerous universities and served on editorial boards, faculty advisory committees, and nominating committees. He was a Founding Member and served on the Board of Trustees of the National Council for History Education. Nash also has served as Guest Historian for the Historical Society of Pennsylvania, President of the Organization of American Historians, and Primary Consultant for the Schlessinger Production series in United States History.